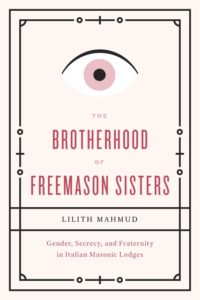 The 2015 William A. Douglass Prize was awarded to Lilith Mahmud for The Brotherhood of Freemason Sisters: Gender, Secrecy and Fraternity in Italian Masonic Lodges (University of Chicago Press, 2014). An honorable mention was awarded to Mayanthi L. Fernando for The Republic Unsettled: Muslim French and the Contradictions of Secularism (Duke University Press, 2014). Betsy Krause (University of Massachusetts Amherst) chaired the committee, which included Doug Rogers (Yale University) and Miriam Ticktin (The New School for Social Research) as members.
– DEADLINE FOR 2016 PRIZE
The deadline for submission of entries for consideration is May 1. Books submitted for 2016 prize consideration must have been published in 2015 (as indicated on the copyright page); books translated into English must have appeared in English in 2015 though they may have been published in another language earlier. The prize recipient is named shortly before the annual meeting of the American Anthropological Association, with suitable publicity provided for the winning entry at the annual meeting and on the SAE website.