(Un)Making Precarious Lives in the Mediterranean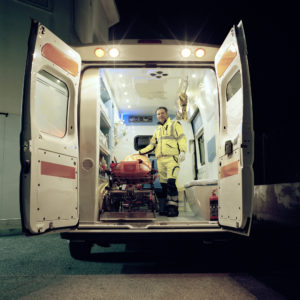 I did not expect a project on birth and pregnant crossings in EU borderlands to make me think about death and mourning so much. Yet now they seem so intimately connected I wonder how it could have ever been otherwise. I find myself increasingly dividing my time between visits to cemeteries and maternity wards, as if I needed both to better understand my field research. Birth and death are not just complementary, they feed and sustain the cycle of intimate and collective life in peripheral borderlands located at the receiving end of an increasingly dangerous and unpredictable migration trail into Europe: the central Mediterranean route. These two major life events also encapsulate local attachment to kinship and to the land through networks of belonging and remembrance that neatly organize life into daily duties and conventions.
I have been living in southern Sicily for nine months, as part of a project I direct which comparatively examines maternity care and pregnant crossings in the international borderlands of four EU Members States located in the Mediterranean and Overseas France. My project, funded by the ERC, runs for five years and is based on comparative and collaborative ethnographic fieldwork in various sites and countries. My small team of researchers has so far been working in southern Spain (Melilla and Ceuta), Lampedusa and Sicily, and Greece. One of us has just settled in Mayotte, a French Department in the Indian Ocean where Europe's largest maternity ward is located, delivering over 9,000 babies per year, with a significant majority to women who do not possess French citizenship or entitlements to French social security. Later this year I am scheduled to travel to French Guiana to another French Department with exceptionally high birth rates which shares land borders with Suriname and Brazil.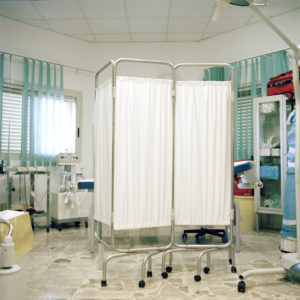 I am the only member of the team accompanied by my family, and my children have helped me to integrate better into daily life. Indeed it is through their friends and families that I have become familiarized into local routines. This is not my first fieldwork as a parent but the first one in which my children are old enough to have social lives of their own and thus define my status as a parent before being a researcher; this somehow makes me more of a person, gives me more to relate to across this massive divide of initial affinity. Yet, like migrants, asylum-seekers, governmental and non-governmental employees on short-term contracts, journalists, and anybody gravitating around the migration industry, my presence is transient. I may be a parent, but my own relatives and roots are elsewhere, so I am bound to leave.
Mobility and impermanence are also a feature of confirmed precarity of local life in one of the regions with the worst socio-economic indicators in Italy, and indeed Europe. Whereas my own family—with origins in Emilia-Romania, Puglia, and Russia—has known migration (including seasonal migration) in previous generations, for political and economic motives, I am now confronted with the intimacy of a social reality which is deeper, rawer, and manifests itself through the precarity of seasonal circular migration. Whether it is circular mobility between Calabria and Siracusa, or the arduous trail from sub-Saharan Africa, human mobility does not merely follow economic opportunities when there are none. Departures and returns are based on kin and friendship ties as well as seasonal work and small-scale informal opportunities.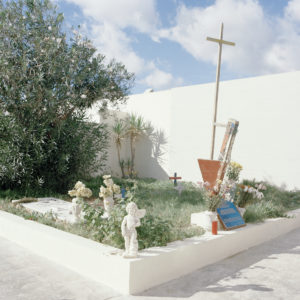 As an anthropologist first trained in Lowland South American indigenous ethnology, and who has worked with semi-nomadic populations straddled across a triple border area, I cannot help seeing my new fieldwork through the lens of my previous experiences in Amazonia. What strikes me most from the perspective of my previous research is the way in which refugees and asylum-seekers here have had their kin ties drastically severed and reconfigured, and how the experience of the migration trail annihilates and reconfigures senses of personhood and belonging. International borderlands are in perpetual flux and movement.
In the eyes of the local people, migrants rescued in often dramatic and tragic circumstances, are systematically referred to as mischini, people to be pitied, because they have nothing, and above all no one to rely on. They left their family behind, and have only distant relatives to go to somewhere further north in Europe. But during their stay in Italy, they can only rely on their 'brothers in crossing' who have become so close by sharing so much with them on their journeys, and whatever institutional frameworks will give them. The central Mediterranean route is notoriously dangerous not only so because of the instability and danger of Libya. For women danger is everywhere along the route let alone before they leave, and even more so at specific major crossroads and migration stop-overs along the way, such as the large camps in Niger. The majority of female patients treated in the first reception center and health clinic of Lampedusa originate from West and East Africa and present harrowing health complications related to violence and inadequate reproductive care on the trail.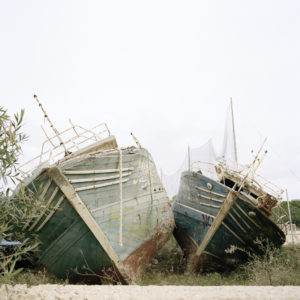 Among the people seeking refuge across the Mediterranean, women are increasingly numerous, and a significant proportion of them make the crossing whilst pregnant. Biomedical staff working in the emergency units in first reception facilities always comprise an obstetrician/ gynecologist on call to check on the reproductive health status of women upon arrival. Every so often, a baby is born on board the rescue ship, although these occurrences are less frequent than the media make it appear. Live births at sea represent powerful moments of euphoria and relief, and are often talked about as moments of communal healing. Life beating the odds against a background of tragedy represent moments of relief among local populations and rescue officials who often have to deal with death and tragedy on a daily basis.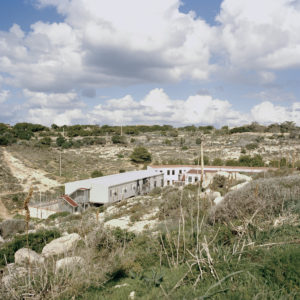 Birth and death are powerfully anchored into ritualized processes of kin-making, and the lack of relatives is the first thing my interlocutors will point out when they tell me about their experience of motherhood in transit. Although birth seems better provided for and supported in Sicilian hospitals, mothers suffer without the support of extended kinship networks. "Birth away from home" is the expression I often hear, from migrant and local interlocutors alike, and the latter are strongly aware of Sicily's own history of emigration and uprootedness. "The island where no one is born" (l'isola in cui non si nasce), for instance, is the expression used by local Lampedusans to describe their island, because birth was never granted easily to the islanders by the Italian State, which has consistently put pressure on local women to give birth in large hospital structures away from their homeland.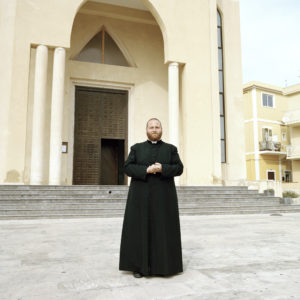 Tracing back the history of Lampedusa's reproductive mobility takes us first to North Africa in the inter-war period, with women crossing the sea to give birth in Tunisia, before settling into the existing system of maternity care based in Palermo, which since the mid-1970s has required women to travel two months before their due date to the regional capital city, often at their own expense, to stay with relatives and acquaintances, waiting to give birth. A regional map of Sicily highlights these intricate webs of reproductive care in which women are made to move across great distances, often without kin, to accommodate structural institutional inadequacies. Indeed, tracing family histories and birth trajectories in southern Sicily seems to weave intricate kinship paths several generations deep across the Mediterranean. People may move on but the paths remain.
Vanessa Grotti is a social and medical anthropologist working on health, kinship and reproduction, especially in contexts of social change and crisis. Over the last 13 years, she has worked in Amazonia, Burkina Faso, and the Mediterranean. She is professor at the RSCAS, European University Institute, Florence.
© 2017 by the American Anthropological Association. Reprinted from Grotti, Vanessa. 2017. "Giving Birth at Europe's Door." Anthropology News website, November 3, 2017. doi: 10.1111/AN.675
Acknowledgements
I would like to thank Marc Brightman, Paola Leonardi, and my team members for their precious input: Chiara Quagliariello for Lampedusa, Nina Sahraoui for Spain and Mayotte, and Cynthia Malakasis for Greece.
EU Border Care is a comparative anthropological study of maternity care services and undocumented motherhood in European peripheries funded by an ERC Starting Grant (2015–2020). Please visit their website for more info and updates.
Paola Leonardi (born Italy, 1980) is a London-based photographer and a lecturer in photography at University Campus Suffolk and London Metropolitan University. Please visit her website for more information.
Naor Ben-Yehoyada (Columbia University, mailto:[email protected]) and Jessica Robbins (Wayne State University, mailto:jessica.robbin[email protected]) are contributing editors for the Society for the Anthropology of Europe.