Pamela Ballinger


University of Michigan
SAE President for 2014-2016
pballing@umich.edu
http://www.lsa.umich.edu/history/people/faculty/ci.ballingerpamela_ci.detail
Pamela Ballinger works on questions of memory, identity, refugees and displacement, Italian fascism, and the methodological intersections between history and anthropology. Her geographical areas of specialization are Italy and the former Yugoslavia/Balkans.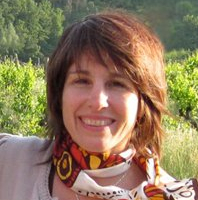 Elizabeth (Betsy) Krause (President-Elect)
University of Massachusetts Amherst
SAE President-Elect for 2014-2016
Betsy Krause works on reproductive politics, economic anthropology, immigration, ethnographic writing, and methods of global-local encounters. Her current collaborative research focuses on Chinese immigrants working in Italy's fast-fashion sector and related questions of value, well-being, and global families.
Shawn Parkhurst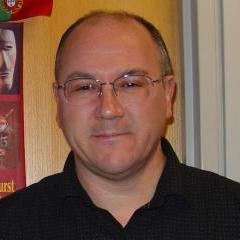 SAE Secretary for 2014-15
sspark01@louisville.edu
Shawn Parkhurst is Assistant Professor of Anthropology and Director, Portuguese Studies at the University of Louisville, Kentucky.
Jennifer Carroll


University of Washington
SAE Treasurer for 2014-2016
Jencarr2@uw.edu
http://www.jenniferjcarroll.net
My research focuses on the subjectivities and epistemologies of drug addiction and addictions treatment. My early work focused on identity and subjectivity among drug users in Ukrainian harm reduction programs. Currently, through my dissertation research, I seek illuminate how and why opiate users in Ukraine decide to seek out substitution therapy and adhere to treatment protocols from day to day. I am currently a doctoral candidate in Socio-cultural Anthropology and an M.P.H. student in Epidemiology at the University of Washington. I also hold an M.A. in Sociology from Central European University and a B.A. in Anthropology from Reed College.
Jaume Franquesa

Program Chair, 2015
jaume@buffalo.edu
Jaume Franquesa is Assistant Professor in the Department of Anthropology at the University of Buffalo.  Research interests include Spain, Southern Europe, economic anthropology, urban anthropology, tourism and heritage, urban renewal and gentrification, wind farms and the political economy of alternative energy.
Noelle Mole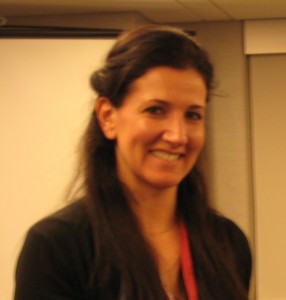 SAE Publications & Project Chair
2013-2015
noellemole@nyu.edu
Noelle Mole is a political and medical anthropologist. She teaches in the Expository Writing Program at New York University. She is the author of Labor Disorders in Neoliberal Italy.
Heidi Bludau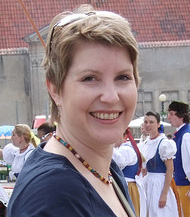 SAE Memberships & Public Relations Chair
2015-2017
hbludau@monmouth.edu
http://www.monmouth.edu/school-of-humanities-social-sciences/Faculty/Bludau.aspx
Heidi Bludau's research on the global market for healthcare workers from the Czech Republic combines a number of research interests including medical anthropology, globalization, postsocialism and gender. Her current research explores the different ways that nurses develop and maintain professional identity, specifically as students.
Jaro Stacul

University of Alberta
SAE Member-at-Large
2013-2015
J.Stacul.94@cantab.net
Jaro Stacul has conducted research on localism and local identity in the Italian Alps, and has recently started a new project on 'The Making and Unmaking of Political Subjectivities in Post-Socialist Poland' that involves fieldwork in the Baltic city of Gdansk.
Stavroula Pipyrou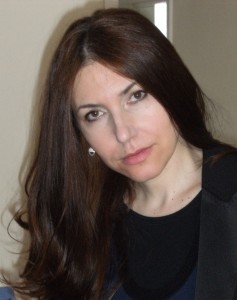 University of St. Andrews
SAE Member-at-Large
2015-2017
sp78@st-andrews.ac.uk
Stavroula Pipyrou is a Leverhulme Fellow and Lecturer at the University of St Andrews. Her research in Calabria, South Italy, focuses on linguistic minorities, governance, mafia, and the forced relocation of children. Her forthcoming monograph is entitled "Fearless Governance: Grecanici minority politics and violence in South Italy" (University of Pennsylvania Press).
Berra Topcu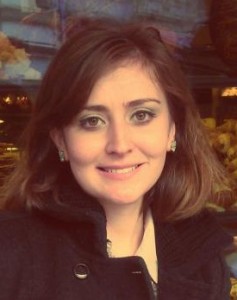 University of Massachusetts Amherst
SAE Student Representative 2014-2016
btopcu@anthro.umass.edu
Research interests: Urban and economic anthropology; cultural studies; 
subjectivity; social movements; class, gender, and race; feminist 
theory; modern Turkey, Europe, and the Middle East.
Nadeen Thomas


The City University of New York Graduate School and University Center
H-SAE Editor
nadeen.thomas@yahoo.com
Nadeen M. Thomas is completing a PhD in cultural anthropology at the CUNY Graduate Center. Her research focuses on the experiences of students of North African descent in a Parisian university, using higher education as a lens through which issues of integration, social mobility, and social exclusion can be examined. She is also interested in the relationship between the built environment and social organization and how the layout of urban areas creates spaces of belonging and non-belonging. Recently she has presented research on the French anti-veiling laws and the reinterpretation of public and private spaces, the Parisian public transportation system and its role in structuring geographic and social mobility, and the Parisian botanical gardens as an agent and symbol of national identity. Currently, Ms. Thomas teaches at The College of Mount Saint Vincent, Iona College, Hostos Community College, and William Paterson University.
Michael B. Munnik


University of Edinburgh
H-SAE Book Review Editor
m.b.munnik@sms.ed.ac.uk
Michael Munnik is a PhD candidate at the University of Edinburgh. His research explores the relationship between journalists in Glasgow and sources from the Muslim communities of that city, and the influence that relationship has on decisions made in the newsroom. Before returning to academic study, Michael worked in public radio with the Canadian Broadcasting Corporation. He took a BJ at Carleton University and an MA at King's College London.
Sharon Roseman


Memorial University of Newfoundland
SAE/Berghahn European Books in Translation Series General Editor
sroseman@mun.ca
Sharon Roseman works on historical anthropology, memory, labour, migration and commuting, gender, media, language politics, and translation theory.
Her main geographical areas of specialty are Galicia (northwestern Spain) and

 

Newfoundland (eastern Atlantic Canada).